Skip to Main Content
It looks like you're using Internet Explorer 11 or older. This website works best with modern browsers such as the latest versions of Chrome, Firefox, Safari, and Edge. If you continue with this browser, you may see unexpected results.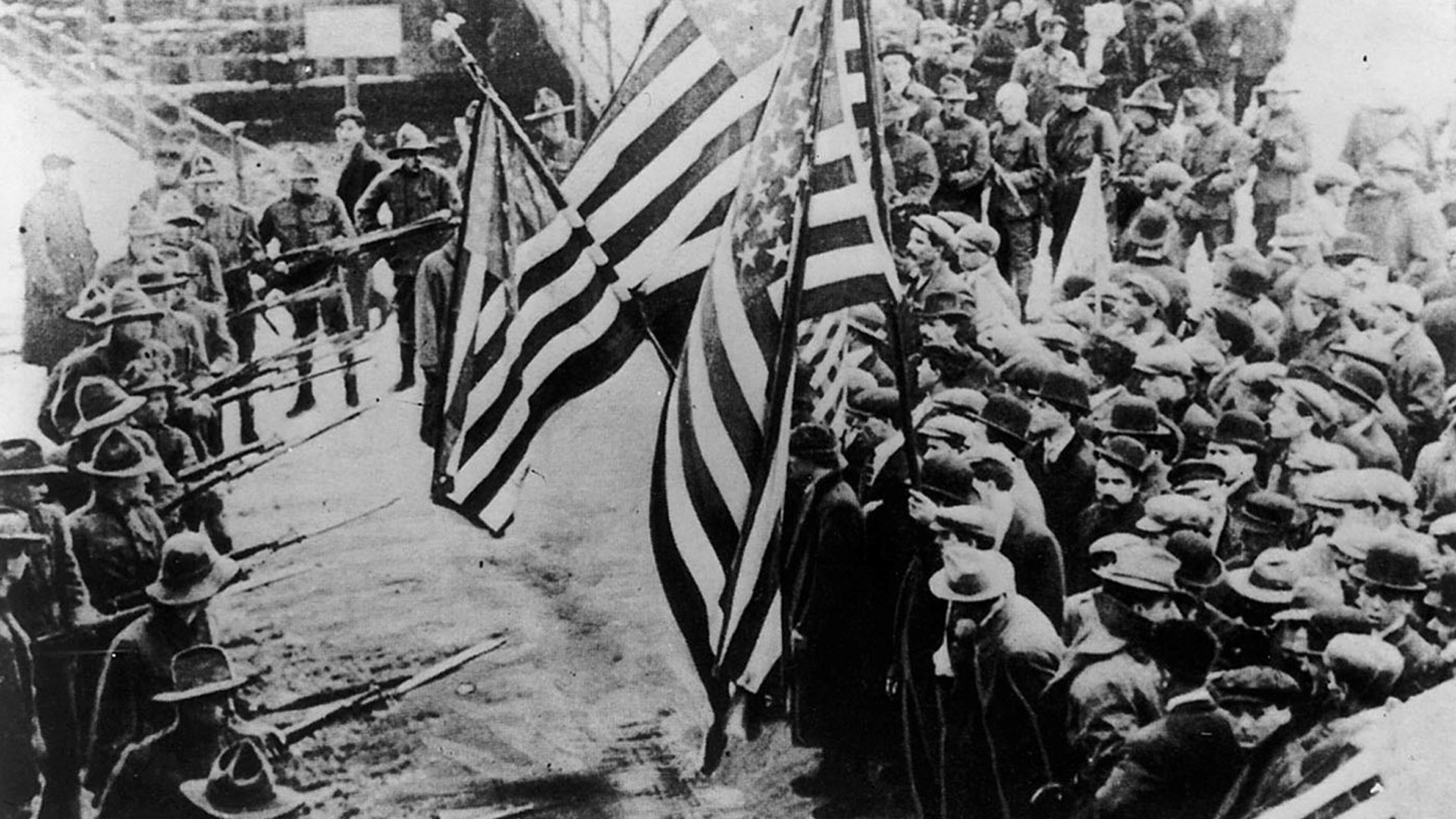 Labor activism in the United States was born of necessity; the Industrial Revolution brought about a widespread lack of regulated industries, which resulted in miserable working conditions for American laborers, children in particular. The 20th century was characterized by frequent clashes between striking American workers and governing bodies at every level. These altercations (as with the Centralia and Everett Massacres, the Battle of Blair Mountain) sometimes escalated to armed violence between union members and a mix of National Guardsmen, Sheriff's posses and armed vigilantes. In order to understand the lack of widespread organized labor in 21st century America, it is important to contextualize that absence in the history of repressive violence and co-option of American labor movements. It is my hope that the contents of this guide may begin to lay the groundwork for that understanding.
Image: Lawrence Textile Strike, 1912
Curator
This research guide was curated by Ty Engeman, a student of sociology at Evergreen. It was the product of a labor of love (the love of labor, of course).

Daniel J. Evans Library - MS: LIB2300 - 2700 Evergreen Parkway, NE. Olympia, WA 98501 - 360-867-6250